Spotlight on MJ Painting Services: Elevating Their Online Presence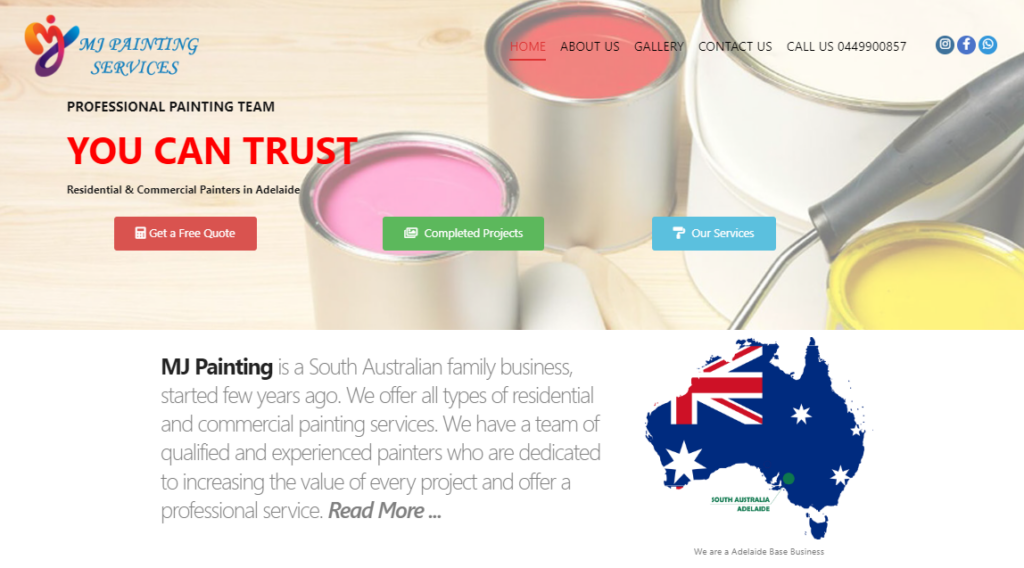 At Smarter Tech, we support businesses in Adelaide and beyond as they enhance their online presence and user experiences. Today, we're thrilled to shine the spotlight on one of our esteemed clients, MJ Painting Services. They've recently undergone a significant transformation on their website, and we want to share the exciting changes with you.
 Fast Loading Time:
We believe that every second counts when it comes to website loading times. That's why MJ Painting Services has taken the initiative to optimize the site speed. Now, their website loads in the blink of an eye, ensuring visitors can access information swiftly and effortlessly.
Mobile-Friendly Design:
A mobile-friendly website is essential in a world where mobile devices dominate. MJ Painting Services' website is now fully responsive, offering a seamless experience whether you're browsing on your computer, smartphone, or tablet.
 Advanced Free Quote Page:
At Smarter Tech, we understand the importance of user-friendly features. MJ Painting Services has added a dedicated Free Quote page to make it easier for visitors to request a quote for their painting services. It's a simple and efficient process that ensures potential customers get the information they need promptly.
Enhanced Navigation:
Navigating a website should be intuitive, and MJ Painting Services has achieved just that. They've introduced a user-friendly navigation menu on every page, allowing visitors to easily explore their services, gallery, contacts, and more.
Engaging Content:
– Content is king, and MJ Painting Services recognizes this. They've reviewed and revamped their website's text and images to create an engaging and informative experience. The aim is to showcase the quality of their services and the satisfaction of their clients.
We're proud to have played a role in these improvements and commend MJ Painting Services for their commitment to delivering excellence in their painting work and online presence. These upgrades reflect their dedication to creating a seamless and informative experience for their visitors.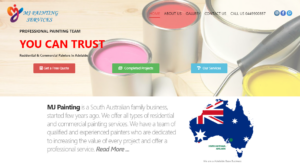 We invite you to explore MJ Painting Services' revamped website today. Whether you're seeking painting inspiration, reading customer testimonials, or requesting a free quote for your project in Adelaide, you'll find everything you need.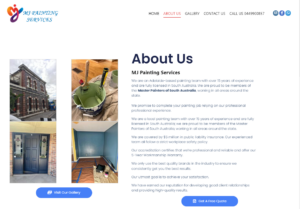 Thanks, MJ Painting Services, for trusting Smarter Tech as their partner in creating exceptional online experiences.