Free invoice program for your business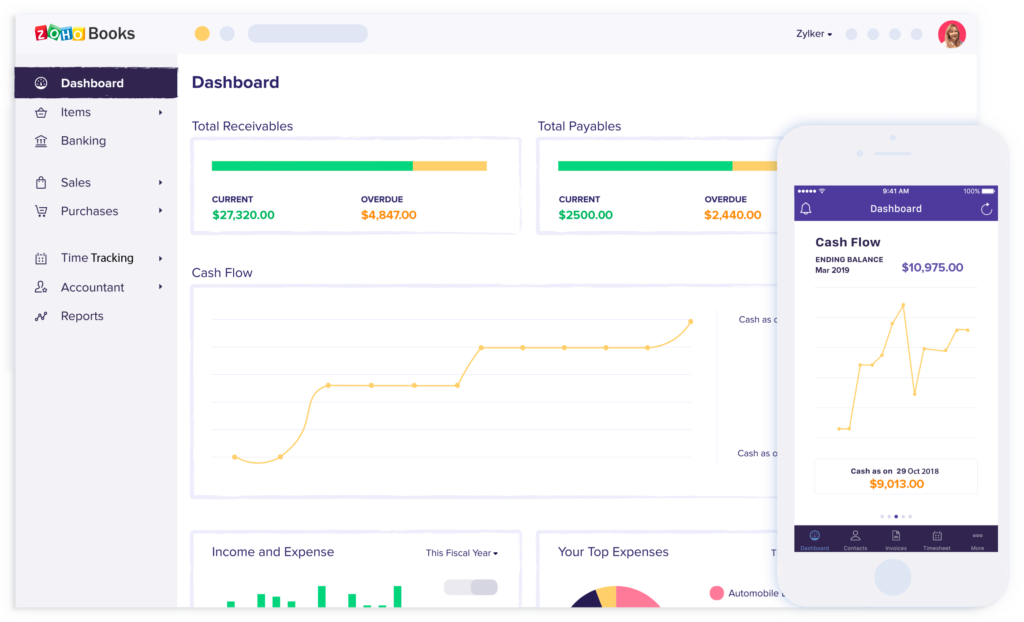 No matter that you are managing a small start-up or a large company, you should keep records of your income and expenses somewhere safe. They should be accessible any time you need them.
Probably as many other businesses you decide to have online invoicing software that helps you craft professional invoices, automatically send payment reminders by email and get paid faster online.
We have a good experience of using Zoho Invoice in another business. For 'Smarter Tech' we are using Zoho books that covers all Zoho Invoice features and have some more useful features like banking.
You can use Zoho invoice for free, join today and test its valuable features.

Try Zoho invoice for free
Zoho Books Features:
Invoicing (Create customized invoices and get paid faster with some online payment options)
Estimates (Create professional quotes, then convert them to invoices in a click)
Client Portal (Empower your customers to view their transactions in one place)
Expenses (Upload your receipts to stay organized and track where your money is going)
Bills (Generate bills to track the payments you owe to your vendors)
Banking (Fetch your bank transactions, categorize, and reconcile your accounts with ease)
Projects (Keep track of every billable minute with timesheets and turn time into money)
Inventory (Monitor inventory levels to identify fast-moving items and keep them well-stocked)
Sales Orders (Send sales orders and confirm each sale before shipping goods to customers)
Purchase Orders (Communicate your requirements to your vendors with clarity)
Tax (Keep track of your tax liability and stay tax season ready at all times)
Online Payments (Accept simple, swift and secure online payments from customers)
Reporting (Schedule reports and gets the real-time data needed to optimize your business)
Automation (Save time by automating business workflows and focus on growing your business)
Documents (Streamline and store all your documents in one place and attach them to transactions)
Mobile (Do your accounting on the go using the mobile app for iOS, Android, and Windows)
Zoho Invoice and Zoho Books have mobile apps for Android and Apple phones.